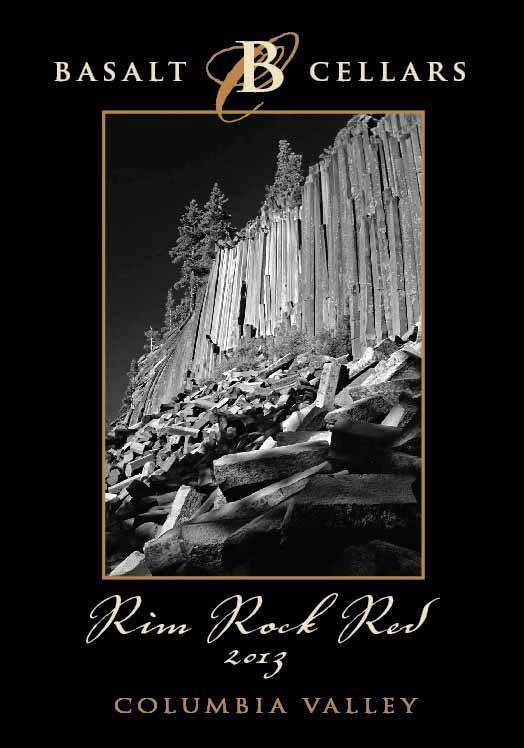 Basalt Cellars Rim Rock Red a Wine Enthusiast Editor's Choice
Basalt Cellars Winery 2013 Rim Rock Red was rated 91 pts and selected as "Editor's Choice" by Wine Enthusiast! The 2014 Merlot and Syrah were each rated 91 pts and the 2013 Cabernet Sauvignon was rated 90 pts. These wines are going to go quickly, stock up now! Congrats on this recognition on a national scale!
2013 Rim Rock Red – 91 pts & "Editors Choice" (Wine Enthusiast)
Malbec (46%) makes up most of this blend followed by 23% each Cabernet Sauvignon and Merlot and finished with Cabernet Franc. It offers aromas of dark plum, currant, cocoa and spice that are followed by generous, textured and full blue and black-fruit flavors that bring a lot of hedonistic appeal. Coffee flavors linger on the finish. Editors' Choice. —S.S.
2014 Syrah- 91 pts (Wine Enthusiast)
The aromas of crushed flowers, blue fruit, vanilla and spice are quiet and reserved. The velvety full palate is considerably more pronounced, delivering generous coffee and blue and black-fruit flavors. It brings a lovely feel, with coffee flavors lingering on the finish. —S.S.
2014 Merlot- 91 pts (Wine Enthusiast)
Aromas of vanilla, clove, coffee and dark raspberry lead to a mouthful of rich layered fruit flavors. It shows impressive concentration, with fruit flavors lingering on the long finish. —S.S.
2013 Cabernet Sauvignon- 90 pts (Wine Enthusiast)
"Wine Enthusiast is a national wine publication, that rates and reviews high end wines worldwide, with over 300 million catalogs published"
Visit BASALT Cellars online or at 906 Port Dr Clarkston, WA or call their tasting room at 509.758.6442 .